GCC requires all students who enter the Associate Degree Nursing or Practical Nursing Certificate program to be and remain up to date with COVID vaccination. According to CDC guidance, that means that you have completed the primary series of vaccine (either both doses of the two-step (Moderna or Pfizer) or the one-time vaccine (Johnson & Johnson) AND have the most recent booster. Because all GCC clinical partners now require full vaccination and testing, participation in our nursing programs is not possible if you are not vaccinated. Vaccines are now readily available at most pharmacies and healthcare facilities
Overview
Admission
Faculty
Classes
FAQs
Scholarships
Outcomes
Student Handbook
In as little as ten months, our Northampton-based program prepares you for a respected career as a licensed practical nurse (LPN), providing direct and competent nursing care to adults and children in nursing homes, doctor's offices, and out in the community. Consider becoming an LPN if you are interested in being a "bedside nurse" who delivers "hands-on" patient care.
What is an LPN?
LPNs enjoy a rewarding, meaningful career in today's healthcare system. LPNs have full responsibility for the quality of health care they provide to patients since they are a graduate of an approved certificate program and licensed by the Commonwealth of Massachusetts. The LPN implements nursing care for adults and children with common health problems by providing patient care, administering medications and patient treatments, assisting with diagnostic procedures, and generally organizing the care of their patients.
LPNs are employed in an exciting variety of health settings including long-term care facilities and ambulatory settings such as doctor's offices. With 25% of LPNs in Massachusetts age 55-65 in 2013 and an increasingly older general population, employment opportunities are projected to steadily increase by 20-25% according to the Bureau of Labor Statistics. Pay scales are also steadily increasing in this area of Massachusetts. Employment benefits generally include health insurance, paid vacation and sick leave. Extra pay is earned for working evenings, nights and/or weekends. LPNs enjoy a wide variety of work schedules providing great flexibility when attempting to juggle career and family responsibilities.
Interested in our program? Applicants are strongly encouraged to review the Practical Nursing Information Packet prior to applying. Most questions related to the admissions process can be answered with these two resources!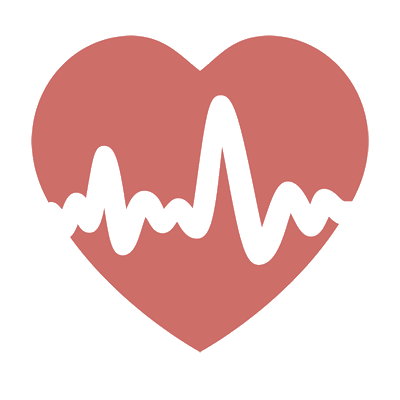 Practical Nursing is a health occupations program with a special admissions process and health requirements. You must submit a separate application to this program in addition to a general application for admission to GCC. Please review all criteria prior to applying!
What You'll Study
Course Sequencing
PNC
Students in this program take 43 credits of rigorous liberal arts and clinical nursing courses over a period of 40 weeks between the beginning of September and the end of June. The program prepares students for, but does not guarantee successful passing of, the NCLEX licensure examination. However, our graduates usually pass the examination, with some classes enjoying a 100% success rate.
You will take at least 25-35 hours per week of laboratory science classes and clinical practice, with many more hours per week of study and preparation required in order to be successful. Attendance at all scheduled classes, clinical laboratories and clinical practices is expected, with a grade of at least "C" in every course in order to continue in the program. Students must have at least a 2.0 GPA to graduate.
Curriculum Documents
To plan certificate completion, see the course descriptions in the academic catalog which specify the planned semester(s) in which required classes are to be scheduled.
Program Learning Outcomes
What's next
Take the LPN licensure examination and enter the LPN work force. Generally, an LPN can expect to find employment caring for patients in structured settings such as long-term care facilities as well as in ambulatory settings such as doctor's offices. However, there are a variety of options available to the practical nurse, especially if they have previous experience in related fields. In summary, the LPN is usually characterized as the "bedside nurse" who delivers hands-on patient care.
The PNC Program faculty and staff work hard to help our students succeed. If you have specific questions or concerns about the PNC Program, please contact us!
Required courses
Sample schedule
The following courses must be completed in a sequential order which is outlined in our Practical Nursing Program Information Packet.
BIO 194 Comprehensive Anatomy and Physiology – 4 credits
A one semester survey of human anatomy and physiology. Students learn basic concepts of chemistry and cytology in order to understand human systems as well as the structure and function of organs, organ systems and their interactions. This course may involve dissection. NOTE: Students may receive credit for only one of the following: BIO 105 or BIO 107 or BIO 117 or BIO 194 or BIO 215 (BIO 195). Students may receive credit for BIO 106 or BIO 216 (BIO 196), but not for both.
(Offered: Every Fall, Every Spring)Prereq: ENG 090 and ENG 094, or satisfactory placement
PSY 101 Principles of Psychology – 3 credits
Introduction to the field of psychology. The student considers topics pertaining to mental processes and behavior, such as theoretical perspectives, research methods, biopsychology, states of consciousness, sensation and perception, learning, cognition, memory, development, motivation, personality, and mental disorders.
(Offered: Every Term)Prereq: ENG 090 and ENG 094, or satisfactory placement
NUR 105 Practical Nursing Clinical – 2 credits
Provides clinical learning opportunities in structured health care settings. The course focuses on nursing assessment and interview techniques of adults experiencing common, well-defined health problems. Clinical experience provides the opportunity to continue to practice fundamental nursing skills that facilitate safe, and effective patient-centered care. Special Requirement: Students need to arrange travel to and from clinical sites and observation sites.
(Offered: Every January)Prereq: NUR 103A (NUR 103) with a grade of C or better and successful completion of NUR 103C, BIO 194, PSY 101
PSY 217 Human Growth and Development – 3 credits
A survey of human physical, psychological, and social development from birth through death. Framework for the study of the individual's cumulative, integrative growth experience. Theories of development and their applications.
(Offered: Every Fall, Spring & Summer)Prereq: PSY 101 or permission of instructor
Students in this full-time program take 43 credits of rigorous liberal arts and sciences as well as clinical nursing courses over a period of 40 weeks, from the beginning of September through the end of June.
Sample schedule only, subject to change.
Fall
Class: Monday, Tuesday and Wednesday, 8-11am
Skills Lab: Monday or Tuesday, 12-3pm
Clinical: Thursday or Friday, 8am-2:15pm
January Intersession
Clinical: Tuesday-Friday 8am-3pm or Monday-Thursday 2-9pm
Spring
Class/Lab: Monday & Thursday, 8am-3pm
Clinical: Tuesday & Wednesday, 8am-3:15pm
May/June
Monday & Friday, 8am-2pm
Clinical: Tuesday-Thursday, 8am-4:00pm or 6:30am-2:30pm
No, you must complete all of the application requirements before submitting your application.
We recommend no more than 20-24 hours per week of work. Most students find anything more than this very difficult to manage. If you've taken some of the non-nursing courses ahead of time, it's possible to do a bit more than this. But very few people have ever made it through the program working full-time. Research shows that successful completion of the PNC Program is enhanced if concurrent outside employment is less than 20 hours per week. While employment for nursing students may be necessary, they should not overextend themselves, compromising their performance and jeopardizing their progression in the program. For example, research indicates that working more than 12 hours in a 24-hour period increases the risk of error, and classroom and clinical attendance is the same as paid work in terms of fatigue and risk for error.
Admission to the PNC program is a rolling admission. Once the application requirements are complete, students may submit a program application. Academic requirements to apply to the program are as follows (additional materials are required; refer to the informational packet for a complete list of requirements):
Test out of or complete MAT 095 with C+ or better within 5 years of entering the program
Complete English Composition I with a C or better
Complete one science course (BIO 126, 194, 215 or 216) with a C or better within 5 years of entering the program
Complete the TEAS test with a 50% composite score, 50% reading score and 55% math score (TEAS tests can be taken up to three times per application cycle and scores are good for two years)
It is ten-months long starting in September and running through late June. It is full-time with approximately two weeks off at Christmas and one week off in March. You are required to attend all scheduled classes to stay in the program. The state board of nursing sets the required number of hours of clinical and classroom instruction. These must be met to meet the requirements of the practical nursing certificate program. Students are expected to attend all classes, laboratories, clinical experiences, related activities, and to arrive on time.
Classes begin at 8am as do most clinical days. Some evening clinical experiences will be necessary and some day clinicals start at 6:45am. Most clinical days are about 7 hours; some are eight. Class days run until approximately 3pm in the fall and 3:30pm in the spring semester. Download our Practical Nursing Program Information Packet for a sample course schedule.
In order to succeed in the program, students must be prepared for the amount of study and class preparation that is required. Generally, there are 4 major exams in a semester, which works out to approximately one per month. Also, there are at least 2 major papers due every semester. In addition, students must complete quizzes, lab sheets and homework assignments. There will be about 50-100 pages of reading every 1-2 weeks during the program. Skills lab, especially in the fall semester, will require time for the student to prepare and may include reviewing software, practicing skills in preparation for demonstration to an instructor, etc. Throughout the program, clinical will require review of the patient assignment on the night before the clinical day and, often, a written report due on the following day. It is very easy to get behind very quickly, so students are advised to plan to study for a few hours on most days while the course is in session. The faculty do want every student to be successful, so please review your personal schedule now and plan accordingly. We strongly advise that students do not plan to work more than 20-24 hours/week and to make adequate daycare plans for children.
The current starting average salary in this area is about $24/hour plus differentials for weekends and off-shifts. Salaries increase rapidly thereafter. Per diem salaries (i.e., without benefits) are even better. After about a year, it is reasonable to expect to make $30,000-$35,000 per year, or more with differentials and some overtime.
Once the program is full, a waitlist is started. There is typically quite a bit of turnover in the acceptance list so those on the waitlist could anticipate acceptance for the fall if enrollment requirements are completed.
Yes, GCC does offer a bridge program. Graduates of the practical nursing program are eligible to apply to the GCC Associate Degree Nursing (ADN) program as a second-semester or second-year student through the GCC Advanced Placement Bridge Option once they are licensed. A realistic plan for most students would be to complete the GCC PNC Program in 10 months; work for a year gaining experience as a nurse while completing admission requirements; enter the GCC ADN Program through one of our Advanced Placement Bridge Options.
In a word, yes. It is very intensive with few breaks in the schedule. Every course must be passed to stay in the program, and students must earn a grade of 74 or higher to pass each course. Many find the Anatomy and Physiology course as difficult as the nursing courses. However, most students say that if you can put your life on hold for ten months and focus intensively on your schoolwork, the effort is well worth it because you will have a rewarding career when you are done.
This is a question that is often discussed in nursing circles, and not everyone agrees on the answer. Many people believe the difference is in the types of skills an RN can do that the LPN cannot. But this has changed greatly with changes in the healthcare system and is no longer accurate today. Basically, the difference is one of depth and breadth. The Practical Nursing Certificate Program (PNC) is 10 months long, while the shortest Associate Degree in Nursing Program (ADN) runs two years. Obviously, there is more opportunity in an ADN program to study topics in more depth and detail.
For instance, the Practical Nursing Certificate Program (PNC) includes one course studying the course of diseases; an ADN program will have at least two. Also, the PNC program does not have as much time to study the specialty areas such as Pediatrics, Psychiatry, etc. An ADN program generally has an entire course devoted to each of these areas. Finally, there are differences in opportunities. With the additional preparation of an ADN program, that person will have a greater variety of positions and specialties to choose from. However, Licensed Practical Nurses and Registered Nurses are both nurses and are responsible for the care they deliver. LPNs participate in all areas of nursing care.
LPNs work primarily in long-term care facilities, such as rehabilitation units and nursing homes. Other common areas are physician's offices and health centers. Occasionally, graduates find jobs in prisons, schools and hospitals.
Classes are held at 168 Industrial Drive in Northampton. Clinical experiences are at various locations in Hampshire and Hampden counties.
If you enjoy helping people directly and are seeking a well-paying position with good job security and benefits, a career as an LPN might be a good choice for you.
LPNs are generally considered to be "bedside nurses" who deliver hands-on care, but their work also involves careful observation, planning, and evaluation of the health care they deliver to their patients. The U.S. Department of Labor projects a steady increase in the number of LPN positions over the next decade, and there are more such positions opening up throughout Franklin County and the Pioneer Valley.
The Greenfield Community College Jean Simmons Nursing Endowed Chair Fund awards scholarships to GCC students and alums pursuing a nursing career. The endowment funds annual scholarships for individuals to support seamless education progression in nursing.
Individuals eligible for these scholarships are:
Certified Nursing Assistants/Home Health Aides who have been accepted and enrolled in the GCC Practical Nursing Certificate Program
Licensed Practical or Vocational Nurses or recent graduates of a practical/vocational nursing program and have been accepted and enrolled in the GCC Associate Degree Nursing Program
Registered Nurses who are graduating from or are graduates of the GCC Associate Degree Nursing Program.
If you are enrolled in or a graduate of this program, you may be eligible for a Jean Simmons Nursing Scholarship. 
Learn more, find deadlines and apply online at gcc.mass.edu/simmons-nursing.
| Graduating Class | 2018 | 2019 | 2020 | 2021 |
| --- | --- | --- | --- | --- |
| First-time pass rate on National Council Licensure Exam for Nurses (NCLEX-PN) | 92% | 89% | 81% | |
| PN program completion rate within 36 months | | 78% | 84% | 91% |
| Graduates employed as PNs within 6 months | 78% | 84% | 100% | |