Overview
What is an LPN?
Directions
FAQs
Faculty
Photos
Gainful employment
In as little as ten months, our program prepares you for a respected career as a licensed practical nurse (LPN), providing direct and competent nursing care to adults and children in nursing homes, doctor's offices, and out in the community. There are many exciting career opportunities for LPNs in the health care field!
Students in this program take 43 credits of rigorous liberal arts and clinical nursing courses over a period of 40 weeks between the beginning of September and the end of June. The program prepares students for, but does not guarantee successful passing of, the NCLEX licensure examination. However, our graduates usually pass the examination, with some classes enjoying a 100% success rate.
In addition, a direct articulation agreement exists on a space-available basis with GCC's Associate Degree Nursing (ADN) Program for students who wish to continue their education and seek licensure as a Registered Nurse (RN). This means that if students are able to maintain a "B" average in their practical nursing courses, they may be eligible for advanced standing in the ADN program. (It is generally not realistic for students to graduate from the Practical Nursing program in June and immediately begin the ADN program the following September, as both programs are extremely rigorous.)
Admissions & program overview
Interested in our program? Applicants are strongly encouraged to watch our informational video and review the Practical Nursing Information Packet prior to applying. Most questions related to the admissions process can be answered with these two resources!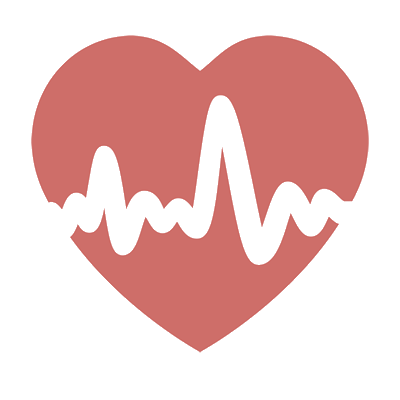 Practical Nursing – LPN is a health occupations program with a special admissions process and health requirements. You must submit a separate application to this program in addition to a general application for admission to GCC. Please review all criteria prior to applying!
You will take at least 25-35 hours per week of laboratory science classes and clinical practice, with many more hours per week of study and preparation required in order to be successful. Attendance at all scheduled classes, clinical laboratories and clinical practices is expected, with a grade of at least "C" in every course in order to continue in the program. Students must have at least a 2.0 GPA to graduate.
Student learning outcomes
What's next
Take the LPN licensure examination and enter the LPN work force and/or continue your education in an RN program, like GCC's Associate Degree Nursing program. Graduates of the Practical Nursing Certificate Program (or the Thompson School in Brattleboro) with a "B" average or better who apply to GCC's Associate Degree Nursing Program within five years of graduation can be accepted into the second year of GCC's ADN Program. They must successfully earn the additional science, math, humanities and behavioral science credits required in the first year of the Associate Degree curriculum before starting ADN nursing courses. Openings are based on space availability.
In as little as ten months, our program prepares you for a respected career as a licensed practical nurse (LPN) with many exciting career opportunities in the health care field. Consider becoming an LPN if you are interested in being a "bedside nurse" who delivers "hands-on" patient care.
LPNs enjoy a rewarding, meaningful career in today's healthcare system. LPNs have full responsibility for the quality of health care they provide to patients since they are a graduate of an approved certificate program and licensed by the Commonwealth of Massachusetts. The LPN implements nursing care for adults and children with common health problems by providing patient care, administering medications and patient treatments, assisting with diagnostic procedures, and generally organizing the care of their patients.
LPNs are employed in an exciting variety of health settings including long-term care facilities and ambulatory settings such as doctor's offices. With 25% of LPNs in Massachusetts age 55-65 in 2013 and an increasingly older general population, employment opportunities are projected to steadily increase by 20-25% according to the Bureau of Labor Statistics. Pay scales are also steadily increasing in this area of Massachusetts. Employment benefits generally include health insurance, paid vacation and sick leave. Extra pay is earned for working evenings, nights and/or weekends. LPNs enjoy a wide variety of work schedules providing great flexibility when attempting to juggle career and family responsibilities.
The following courses must be completed in a sequential order which is outlined in our Practical Nursing Program Information Packet. (In addition, applicants are also strongly encouraged to view our Practical Nursing Program Informational Video for an overview of the classroom experience.)

NUR 103 Fundamentals of Practical Nursing – 12 credits

Provides the basic principles of safe, caring and competent nursing care in classroom, laboratory, and structured health care settings. The course introduces the nursing process as a holistic, problem solving approach to studying physiological and psychosocial adaptations common to many health problems experienced across the lifespan. The course emphasizes nursing concepts such as cultural aspects of nursing care, health promotion, legal and ethical issues, documentation and role of the practical nurse. The course includes nursing skills and interventions including those related to nutrition, pharmacology, safety, infection control, wound care, surgery, mobility, aging, grief and therapeutic communication.

(Offered: Every Fall)Prereq: PNC majors only. BIO 194 or BIO 216 (BIO 196) or concurrent enrollment; and PSY 101 or concurrent enrollment

BIO 194 Comprehensive Anatomy and Physiology – 4 credits

A one semester survey of human anatomy and physiology. Students learn basic concepts of chemistry and cytology in order to understand human systems as well as the structure and function of organs, organ systems and their interactions. This course may involve dissection. NOTE: Students may receive credit for only one of the following: BIO 105 or BIO 107 or BIO 117 or BIO 194 or BIO 215 (BIO 195). Students may receive credit for BIO 106 or BIO 216 (BIO 196), but not for both.

(Offered: Every Fall, Every Spring)Prereq: ENG 090 and ENG 094 (COL 090), or satisfactory placement test scores

PSY 101 Principles of Psychology – 3 credits

Introduction to the field of psychology and human behavior. The student considers such topics as the history of psychology, research methods, psychophysiology, sensation, perception, learning, cognition, memory, development, motivation, personality, and mental illness.

(Offered: Every Term)Prereq: ENG 090 and ENG 094 (COL 090), or satisfactory placement test scores

NUR 105 Practical Nursing Practicum – 2 credits

Provides direct application of all the basic principles learned in NUR 103, BIO 194 and PSY 101. The course emphasizes the application of nursing concepts, skills, interventions and therapeutic communication principles to the delivery of holistic nursing care in structured health care settings.

(Offered: Every January)Prereq: NUR 103; BIO 117 or BIO 194; PSY 101

NUR 107 Nursing Care of Clients and Families – 14 credits

Focuses on the role of the practical nurse in the delivery of basic therapeutic, restorative and preventive nursing care in structured health care settings. The course emphasizes clients and their families as holistic beings adapting to common, well-defined health problems. The student uses the nursing process as a framework to study physiological and psychosocial health problems as they affect clients of all ages. The course provides instruction on anatomy, physiology and pathophysiology; physiologic changes related to all ages; nursing assessment, diagnosis and intervention, diagnostic tests and procedures; common therapeutic measures and patient education. The course includes vocational trends and entry into practice issues.

(Offered: Every Spring)Prereq: NUR 105; PSY 217 or concurrent enrollment

PSY 217 Human Growth and Development – 3 credits

A survey of human physical, psychological, and social development from birth through death. Framework for the study of the individual's cumulative, integrative growth experience. Theories of development and their applications.

(Offered: Every Fall, Spring & Summer)Prereq: PSY 101 or permission of instructor

NUR 109 Advanced Concepts in Practical Nursing – 5 credits

Continues to develop the knowledge and skills necessary for utilizing the nursing process through classroom and clinical experience to deliver holistic nursing care to individuals and their families as they adapt to common, well-defined health problems. Course topics include maternal, child and family nursing as well as leadership skills. The course emphasizes integration and application of all previous content in this final course of the curriculum with opportunities to practice supervision and delegation skills in the clinical area.

(Offered: Every Spring)Prereq: NUR 107; PSY 217

Fall
Monday 8-11am or 12-3pm (or Wednesday 12-3pm)
Tuesday 8am-2:20pm
Wednesday 8-10:50am
Thursday or Friday 8am-2:15pm
January Intersession
Tuesday-Friday 8am-3pm or Monday-Thursday 2-9pm
Spring
Monday 8am-3pm
Tuesday & Wednesday 8am-3:15pm
Thursday 8am-3pm
May/June
Monday 8am-2pm
Tuesday-Thursday 7am-3:30pm or 6:30am-3:00pm
Friday 8am-2pm
The PNC Program faculty and staff work hard to help our students succeed. If you have specific questions or concerns about the PNC Program, please contact us!
Gainful employment disclosure
The US Department of Education requires colleges and universities to disclose certain information for any financial aid eligible program that "prepares students for gainful employment in a recognized occupation." At GCC this includes our career-ready certificate programs. This information includes program costs; occupations that the program prepares students to enter; on time completion rate; and for programs with a minimum number of graduates in the most recent academic year: the number of students who completed the program, the number of students who complete the program on time, and the median federal and private loan debt incurred by graduates.
View gainful employment data for the Practical Nursing – LPN program