GCC requires all students who enter the Associate Degree Nursing or Practical Nursing Certificate program to be and remain up to date with COVID vaccination. According to CDC guidance, that means that you have completed the primary series of vaccine (either both doses of the two-step (Moderna or Pfizer) or the one-time vaccine (Johnson & Johnson) AND have the most recent booster. Because all GCC clinical partners now require full vaccination and testing, participation in our nursing programs is not possible if you are not vaccinated. Vaccines are now readily available at most pharmacies and healthcare facilities
Overview
Outcomes
Scholarships
Student Handbook
Transfer
Philosophy
Accreditation
Admission
Faculty
FAQs
Greenfield Community College's state-approved Associate Degree Registered Nursing Program was established in 1963 as the first Community College Associate Degree Nursing Program in Massachusetts. Graduates of this program earn an Associate in Science and are eligible to take the licensing exam to become registered nurses (RNs). Responsibilities of the RN include full responsibility for the quality of nursing care provided to individuals and groups; health maintenance, teaching, counseling, collaborative planning and restoration of optimal functioning and comfort; and appropriate delegation of selected nursing activities to other RNs and/or health care personnel, including practical nurses and nursing assistants in a variety of health care settings. Primary employers include hospitals, long-term-care facilities, and community health agencies.
Our program is approved by the Massachusetts Board of Registration in Nursing and is accredited by the Accreditation Commission for Education in Nursing. Greenfield Community College is part of the Massachusetts Community College System and enjoys a strong statewide and regional reputation. All classes take place on GCC's main campus.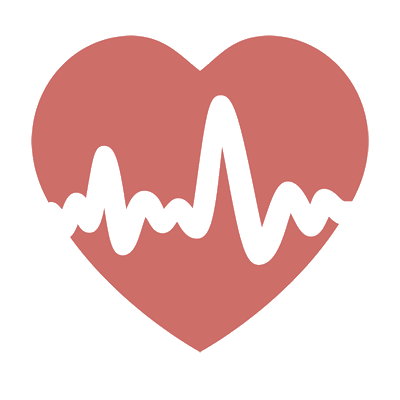 Nursing is a health occupations program with a special admissions process and health requirements. You must submit a separate application to this program in addition to a general application for admission to GCC. Please review all criteria prior to applying!
NUR

Curriculum Documents

To plan degree completion, see the course descriptions in the academic catalog which specify the planned semester(s) in which required classes are to be scheduled.

For a list of required courses, download the Nursing program description from our official academic catalog, or contact this program's coordinator for specific recommended course sequencing.
Program Learning Outcomes
What's next
Take the R.N. licensure examination, and enter the R.N. work force, and/or continue your education part-time or full-time at a Baccalaureate degree institution. We have many articulation agreements and relationships with a variety of local and national colleges and universities which support academic progression in nursing.
| Graduating Class | 2017 | 2018 | 2019 | 2020 | 2021 |
| --- | --- | --- | --- | --- | --- |
| First-time pass rate on National Council Licensure Exam for Nurses (NCLEX-RN) | 90% | 86% | 89% | 92% | 90% |
| National pass rate | 87% | 88% | 88% | 85.2% | 78.8% |
| AD program completion rate with 4 semesters (100% on track) | 95% | 97% | 92% | 92% | 93% |
| Graduates employed within 6 months for min. 16 h/wk | 100% | 90% | 94% | 100% | 92% |
| Students enrolled on the first day of classes who meet admission requirements | 100% | 100% | 100% | 100% | 100% |
The Greenfield Community College Jean Simmons Nursing Endowed Chair Fund awards scholarships to GCC students and alums pursuing a nursing career. The endowment funds annual scholarships for individuals to support seamless education progression in nursing.
Individuals eligible for these scholarships are:
Certified Nursing Assistants/Home Health Aides who have been accepted and enrolled in the GCC Practical Nursing Certificate Program
Licensed Practical or Vocational Nurses or recent graduates of a practical/vocational nursing program and have been accepted and enrolled in the GCC Associate Degree Nursing Program
Registered Nurses who are graduating from or are graduates of the GCC Associate Degree Nursing Program.
If you are enrolled in or a graduate of this program, you may be eligible for a Jean Simmons Nursing Scholarship. 
Learn more, find deadlines and apply online at gcc.mass.edu/simmons-nursing.
Completion of the BSN level of nursing education provides the graduate with a much greater variety of career opportunities and eligibility for graduate education.
GCC offers most of the general education courses needed to transfer into any BSN program. College advisors will be happy to assist you in planning your course of study.
A GCC/UMass transfer advisor is available by appointment; call (413) 775-1758 for more information.
GCC has articulation agreements for RNs with American International College, Elms College, Framingham State and the University of Vermont. GCC ADN graduates can complete 60 non-nursing credits at GCC and transfer into the University of Massachusetts, Amherst's RN to BSN program.  A majority of the required course work for these BSN programs can be taken at GCC.
More information about transfer opportunities are available from our Transfer Office.
The philosophy of the ADN program supports the mission of GCC. The following statements indicate the beliefs of the nursing faculty.
Philosophy
The nursing faculty is committed to:
academic excellence in entry level nursing education for the 21st century by providing an education from which students will acquire the knowledge, skills and attitudes to provide safe and quality patient-centered care;
support of students to be successful in their pursuit is essential in this process; and
support of student academic progression to continuing formal higher education to the baccalaureate level and beyond.
Concept of Nursing
Nursing
The faculty views nursing as an art and a science. The art of nursing is the expression of nurturing, caring, and comforting. The science is the application of relevant theory, practice, and principles. The nurse uses professional communication to integrate the application of knowledge and the maintenance of individuality and culture in providing services to individuals and families.
Humanity
Persons are physical, intellectual and spiritual beings. The faculty teaches this holistic approach to the person throughout the curriculum. Nursing courses emphasize assessment of individuals and their potential for growth. Liberal arts courses and the biological sciences provide the student with a foundation to understand the dimensions of the individual.
Environment
Environment includes internal and external elements that affect the individual. Nursing focuses on the person(s) in relation to their total environment. There is constant interaction between internal and external environments; it is impossible to separate the person from the environment.
Health/Illness
Health and illness are dynamic and ever changing throughout the lifespan. They are separate but co-existing, represented along a continuous line called the health-illness continuum. This continuum spans high-level wellness, common health problems, and severe illness and death.
Concept of Nursing Education
We support the GCC Principles of Education in that we value the process of learning as much as the knowledge gained. Nursing education is a life-long learning process which continually provides for the acquisition and application of knowledge, skills and attitudes. The faculty affirms the individuality of our students, the complexity of their life experiences, and their ability to actively participate in the learning process. We believe that each encounter with students in the learning environment should engage compassion and concern. (reviewed 5/08)
Rationale of the Teaching/Learning Process
The following learning principles are primarily utilized by the faculty:
Content is presented from the simple to the complex
Learning occurs best when frequent and appropriate feedback is provided
Learning from reading, lectures, and clinical conferences is best retained when clinical application occurs immediately after theory is presented
Skills are best developed through repetitive practice
Individual learner needs must be taken into consideration
Critical thinking skills are essential.
The faculty is responsible for providing a learning environment where there is a free exchange of ideas within a framework of clearly defined learning objectives, and a specific body of knowledge essential to nursing practice. Students have frequent opportunities to evaluate course management, teaching strategies, and clinical resources. Students are expected to participate actively in the learning process. The college provides support services and referrals so that students may adapt to changes at school or at home to reach their objectives, whether professional, educational, personal, social, or economic. 
Role of the Associate Degree Graduate
The faculty believes that Associate Degree Nursing (ADN) education combines general and technical educational courses to prepare nurses to provide patient/client care in various health care and community settings. Associate degree nurses deal with common responses to changes in health status. The nursing curriculum prepares associate degree nurses to utilize the nursing process to assess, plan, implement, and evaluate individual responses to changes in health status within the scope of their responsibility and educational preparation. The ADN graduate is eligible to become a licensed registered nurse whose scope of practice includes roles as a provider of care, a manager of care and a member of the discipline of nursing. The ADN is accountable for their own professional practice and for assigning, delegating, and supervising care to peers, licensed practical nurses, and ancillary nursing personnel. In settings where there are baccalaureate and graduate degree nurses practicing, ADN graduates need to recognize the wider scope of practice and deeper breath of knowledge commensurate with that educational preparation. The Greenfield Community College graduate understands that completion of the program represents the beginning of an ongoing process of continuing education and personal development.
The Associate Degree Nursing Program at Greenfield Community College located at the Greenfield campus in Greenfield, Massachusetts is accredited by ACEN. The most recent decision made by the ACEN Board of Commissioners for the GCC Associate Degree Nursing Program is "Continuing Accreditation."
View the public information regarding this program at https://www.acenursing.
Accreditation Commission for Education in Nursing (ACEN)
3390 Peachtree Rd NE Suite 1400
Atlanta, GA 30326
(404) 975-5000
Acceptance into the Associate Degree Nursing Program at Greenfield Community College is highly competitive. Applications for admission are accepted between September 1 and early February of each academic year. You are strongly encouraged to submit early so that any missing or incomplete items can be resolved before the application deadline in February. Documentation for all requirements must be on file at the time you submit your application or it will be returned to you. Applications that are returned may be resubmitted upon completion, but no later than the application deadline.

If you attend GCC while your application is being considered, any additional support courses in progress will be added to your application upon completion. Additional support courses in progress at other colleges will be considered only if an official transcript with final grades is received by the transcript deadline indicated in the program application.

If you have ever attended GCC, you must have a cumulative grade point average (GPA) of 2.0 to be eligible to apply to the Associate Degree Nursing Program.

For more information, contact the Office of Admission at (413) 755-1801 or contact Laura Earl, Health Occupations Admission Coordinator at earl@gcc.mass.edu.

CORI/SORI

Applicants need to know that individuals with a record of conviction by a Court of Law will be required to provide a complete explanation to the Board of Registration in Nursing in order to be permitted to take the licensing examination (NCLEX) after graduation. GCC requires that students meet the requirements of both a CORI (Criminal Offenders Record Information) and SORI (nationwide Sex Offender Registry Information) check before entry and every six months. Students who fail to meet the CORI/SORI requirements will not be able to begin or continue in the program.

Additional requirements

Successful completion of the ATI Test of Essential Academic Skills (TEAS) is required for admission to the Associate Degree Nursing program. Successful completion is meeting or exceeding grading benchmarks. Benchmarks for the AD program are as follows (please note the benchmarks are different for the Practical Nursing Program):

Individual total score 65%
Math 70%
English 65%
Reading 71%
Science 54%

Students are able to take the exam up to three (3) times to meet the benchmark scores. Scores are good for two (2) years prior to entrance.

Tuition & Fees

Additional costs for this program apply above and beyond the regular tuition for attendance at GCC and are explained in our Nursing Program Information Packet.

Greenfield Community College offers advanced placement for Practical Nurses into the nursing program, depending on space availability.

For eligibility, a PN must

complete all the general education requirements taken by first semester students plus NUR 111 before beginning the second semester level, or complete all the general education requirements taken by first year students plus NUR 112 before beginning the second year level
be a graduate of an approved LPN Program
CPR certified
pass both of the following exams

Fundamentals of Nursing (in-house exam)
Maternal and Child Nursing (Excelsior)

Practical Nursing graduates from GCC who had a "B" or better average and have graduated within five years are eligible for admission to the GCC Nursing Program at the second year level without needing to take these.

Advanced placement applicants should contact Excelsior at the address below for a Maternal and Child Nursing test application and study materials:

Excelsior College Exams
Regents College
7 Columbia Circle
Albany, NY 12214-3106
(888) 723-9267

Applications will not be accepted until all general education requirements have been met.

Acceptance into the program will be conditional pending successful completion of the LPN Program and successful completion of LPN NCLEX.